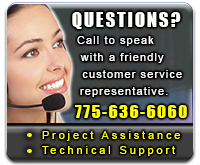 FREE SHIPPING
For Orders Over $200
Orders Shipped within Continental USA
CATEGORIES
LED INFORMATION
LED Power Supply, Wall Plug - 60W, 24VDC
SKU: PS-OL-60-24
A Wall plug style, 60 watt Constant Voltage LED Power transformer which is suitable for dry locations and is capable of supplying power to 54 watts of 24VDC LED Lighting product. It has a 5.5mm X 2.1mm Female Plug for the 24V connection. It can be used to connect 24VDC LED Modules, LED Lights, LED Strip Lights, RGB LED lighting and other LED Lighting products. One 5.5 X 2.1mm Male Barrel Jack with screw down terminals included. UL, RoHs and CE approved.
Model
60W, 24VDC Single output LED Power Supply
SKU
PS-OL-60-24
Dimensions
4.4" X 1.9" X 1.2"T
AC Input Voltage
100-24VDC
DC Output
24VDC / 2.5A
Output Watts Max
60 WATTS
Rating
Dry
Warranty Period
1 Year
110V Wall Plug Cord Three Prong - 6ft




SKU - LA-EL-CON1 View Product Page
A three prong 110V wall plug power cord for LED Power Supplies. This cord is used to connect a power supply to a 110 volt outlet. 16AWG, 6' long 3 prong, 3 wire. Black wire = Load, White wire = Neutral, Green wire = Ground.
RELATED PRODUCTS