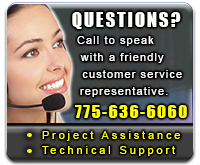 FREE SHIPPING
For Orders Over $200
Orders Shipped within Continental USA
CATEGORIES
LED INFORMATION
RGB Controller with Audio control IR Remote, 12-24VDC 4A/CH
SKU: LC-AT-AD1-IR
This 12-24VDC RGB LED Controller has the ability to control your 12-24VDC RGB LED lights by music or sound. Including 3 different audio features this music controller also has the ability to perform 13 static colors, as well as a 13 color flash, and a 13 color fade. With three adjustable levels of brightness on the static colors and audio functions, and 3 levels of speed adjustment on the flash and fade functions this controller is really a great option for any 12-24VDC RGB LED application. See more
This controller can handle a power load of 4A x 3 Channels or 144W at 12VDC Constant Voltage and 288W at 24VDC. Included with the controller is a 24 button infra red remote, the remote must be pointed directly at the sensor on the controller within a 15ft range to operate. Remote requires one CR2025 3V battery (included). Check out the youtube link below to see the differnet audio functions in action. Three audio functions include a 7 color strobe to sound, single color strobe to sound and a seven color jump to sound.
Hide
Model
RGB LED Audio Controller w/ IR Remote
SKU
LC-AT-AD1-IR
Dimensions
3.9"L x 3.3"W x 1.0"H
Type
4 Pin, 3 Loop, Common Anode
DC Power
12-24VDC, 4A x 3CH
Watts
144W Max at 12VDC
288W Max at 24VDC
Rating
Dry
Warranty Period
1 Year
Ribbon Star, RGB 180 LED Strip Light - UL 12VDC




SKU - RL-SC-RS-RGB1-10 View Product Page
These UL Listed Ribbon Star RGB LED strips have super bright 3 in 1 RGB SMD LEDs on board and can produce 16 million shades of brilliant color. There are 3 LEDs for every 2 inches. This 118" (3m) LED strip can be cut every 2 inches and has many quick connnection options, for easy connection and use. Comes with 3M™ mounting tape on the back, for the best long-term mounting solution. 43W of constant voltage 12VDC power needed for this 118" strip (4.3W per foot). This RBG LED Light strip can be used for entertainment lighting, bars, casino lights, full color cove lights, RGB backlighting and in theater sets; Comes with two quick connectors. See link below for demonstration video. UL Recognized, RoHS and CE approved.
Mean Well LED Power Supply Three Output 200W - 12VDC




SKU - PS-MW-200-12 View Product Page
A Mean Well 200W 12VDC LED Power Supply / Transformer, with a selectable AC input of either 100-120VAC or 200-240AC and 12VDC output through three terminals. Simple to use screw down style terminals make for an easy and secure connection. Built in short circuit, overload, over voltage, and over heating shut down protection guards the unit from any improper use. This power supply can also withstand a 300VAC input surge for up to 5 seconds. It can be used to connect 12VDC LED Modules, LED Lights, LED Light Ribbons, RGB LED lighting and other 12VDC Constant Voltage LED Lighting products. UL, RoHs and CE approved. Can connect up to 180 one watt led lights. Only install face up or in a manner that the cooling grate faces upwards with sufficient breathing space.
RELATED PRODUCTS