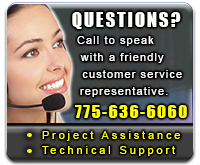 FREE SHIPPING
For Orders Over $200
Orders Shipped within Continental USA
CATEGORIES
LED INFORMATION
PX24600 Single Channel DMX Driver / 0-10V Dimmer, 12-24VDC 6A
SKU: LC-OL-DMX-PX6
The PX24600 is a single channel dimmer that can be controlled by a 12-24VDC DMX control system or can be connected to a switch or automated home system using a 0-10V Analog control, such as Lutron, Crestron, or Control 4. One light or strip of single color lights can be dimmed using this product. Intended for use with 12 to 24VDC systems. Includes one 6' Cat5 cable with RJ45 jack. See more
6A per channel with a maximum power of 72W/12VDC or 144W/24VDC. Can be connected to DMX512 signal using RJ45 connectors and Cat5 cables. Unit has DIP switches on the side to manually change the DMX address of each driver. LEDs and power supply are connected using screw down style connectors. Each of these Drivers use 1 DMX address and can be daisy chained in any DMX universe. RoHs, CE certified.
Hide
Model
DMX Driver PX24600
0~10V Dimmer
SKU
LC-OL-DMX-PX6
Dimensions
6.95"L x 1.625"W x 1.25"H
DMX Type
DMX 512, DMX 1990
DC Power
DMX: 12 to 24VDC 6A per Channel Max
Watts
72W/12VDC, 144W/24VDC Max

Rating
Dry
Warranty Period
1 Year
DMX Signal Cable, XLR3 Male to RJ45 - 36"




SKU - LA-EL-DMX-CBL View Product Page
This is a 3 foot long DMX signal Cable for any DMX application requiring XLR3 DMX output to an RJ45 DMX input. This cable will allow you to connect to a DMX controller, that has XLR3 output plugs, and any DMX Driver or controller with RJ45 connector. 36" cable included, XLR3 Male, plug on one end and RJ45 jack on the other end.
Signal Terminator for DMX Driver RJ45 Type




SKU - LA-EL-DMX-TM View Product Page
This is a DMX signal Terminator for use with LED DMX Drivers that use an RJ45 jack. Use the signal terminator on the DMX output of the last DMX Driver in daisy chain. This terminator is needed if you have more than 3 DMX Drivers in a series of daisy chained drivers.
RELATED PRODUCTS