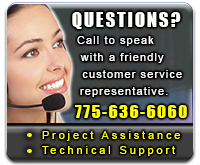 FREE SHIPPING
For Orders Over $200
Orders Shipped within Continental USA
CATEGORIES
LED INFORMATION
Super Nova 2 RGB LED Module
SKU: MD-EL-SN2-RGB
The Super Nova 2 RGB is truly an amazing RGB LED Module able to show 16 Million brilliant shades of color. This product easily conforms to circular and curved layouts. Each module has 2 Premium Samsung LEDs on Board with 3 in 1 RGB chips inside each Samsung LED. The color brilliance is excellent with the Super Nova 2 RGB! This module can be made to fade in and out of millions of colors, flash or blink and individually dim each of the Red, Green or Blue colors. Can be used for Set designs, Theater designs, Casino Lighting, Exhibit designs, Displays, bars, DJ Lighting and many more applications. The LED module's clear PVC body provides water-resistance. Works well with any size channel letters or light boxes and signs; Click Here for demonstration video! A 12 VDC constant voltage power supply is required to connect a series of 50 module strings in parallel connections (See Installation Guide). 3M™ VHB™ mounting tape on the back, provides the best long-term mounting solution for our modules. Note; Module is non-submersible / non-UV proof. All Super Nova LED Modules are UL recognized.
Model
Super Nova 2 - RGB
SKU
MD-EL-SN2-RGB
Dimensions
1.8" X 0.8" X 0.4"
Module Spacing
6" Center to Center
Modules Per Foot
2 Modules
Constant Voltage DC Power
12VDC
Watts
0.72 Watts
Rating
IP65 Water-resistant
Warranty Period
5 Years
22 Guage RGB Connection Wire, White+RGB - 26.25ft




SKU - LA-EL-RGBW-8 View Product Page
This is a roll of 26.25ft (8M) Bonded Quad RGB+W DC Connection wire 22GA. This connection wire is suitable for connecting RGB LED lighting products using DC electrical Current. This wire comes in very handy when connection RGB module, RGB Ribbon or RGB Lighting.
Mean Well LED Power Supply Two Output 100W - 12VDC




SKU - PS-MW-100-12 View Product Page
A 100W Mean Well 12VDC LED transformer / power supply, 100-120VAC or 200-240AC input and 12VDC output through two terminals. Built in short circuit, overload, and over voltage protection make this power supply long lasting and dependable. For dry locations only. Has screw down style connections. It can be used to connect LED Modules, LED Lights, LED Light Ribbons, RGB LED lighting and other LED Lighting products. UL, RoHs, and CE approved. Can connect up to 90 one watt led lights. Only install face up or in a manner that the cooling grate faces upwards with sufficient breathing space.
RELATED PRODUCTS