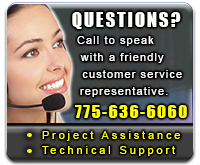 FREE SHIPPING
For Orders Over $200
Orders Shipped within Continental USA
CATEGORIES
LED INFORMATION
Dwarf Star 1 Chip LED Backlight Module - White
SKU: MD-BW-ES1-W
This LED backlight module is a truly unique product. When your project calls for a light with a small form factor and physical imprint look no further than our Dwarf Star 1 module. This product easily conforms to linear, circular or curved layouts with a max serial connection of 50 modules. Don't let the small size of this LED module fool you, it is more than capable to handle all your lighting needs with a max output of 0.24W per LED chip. See more
The Dwarf Star has the ability to be cut at the lead wires between each module for ultimate tailoring to your project. This tiny powerhouse module is ideal for channel letter, halo lighting, sign lighting, accent and cove lighting, under cabinet lighting, hobbyist lighting, model architectural lighting and many more projects! A constant voltage DC power source is needed to power this product. The plastic ABS shell and clear epoxy coating provides limited water-resistance to moisture. Not submersible or UV proof.
Hide
Model
Dwarf Star 1 chip LED Backlight Module - White
SKU
MD-BW-ES1-W
Dimensions
0.8" L X 0.5" W X 0.16" H
Module Spacing
4.20" center to center.
3.50 " lead wire distance between modules
Module Count
10 per 3.25 ft,
50 per 16.25 ft.
Constant Voltage DC Power
12VDC
Watts
0.24W @ 20mA per module
Rating
IP65 Water-resistant
Certification
CE, RoHS
Warranty Period
1 Year
22 Gauge DC Connection Wire Red/Black Pair - 50FT




SKU - LA-SS-DC22-50 View Product Page
This is a 50 foot roll of Bonded Pair DC Connection wire 22AWG. This connection wire is suitable for connecting LED lighting products using DC electrical Current.
LED Power Supply, Wall Plug - 36W, 12VDC




SKU - PS-OL-36-12 View Product Page
A Wall plug-in style, 36 watt Constant Voltage LED Power transformer which is suitable for dry locations and is capable of supplying power to 32 - 1 watt led modules or lights. It has a 5.5mm X 2.1mm Female Plug for the 12V connection. It can be used to connect LED Modules, LED Lights, LED Light Ribbons, RGB LED lighting and other LED Lighting products. One 5.5 X 2.1mm Male Barrel Jack with screw down terminals included. UL, RoHs and CE approved.
RELATED PRODUCTS