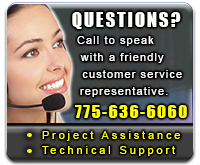 FREE SHIPPING
For Orders Over $200
Orders Shipped within Continental USA
CATEGORIES
LED INFORMATION
Ribbon Star Supreme, White LED Strip Light - UL 12VDC

SKU: RL-SC-RSS-W-10
The Flexible Ribbon Star Supreme White LED Ribbon is the brightest 12V LED Strip Light on the market. This UL Listed 118" (3m) LED ribbon can be cut every 0.58" and must be soldered to re-connect. Comes with 3M™ mounting tape on the back, for the best long-term mounting solution. 3 high output 3014 SMD LEDs per 0.58" for a total of 612 LEDs per 118" LED strip. This LED Ribbon strip is extremely bright, so bright it can directly replace T-8 and T-12 Fluorescent bulbs in light boxes, and signs. See more
It can also be used for overhead lighting, cove, under cabinet, back lighting and many more applications. We recommended that you mount this strip to steel or aluminum, for a good heat sink. Requires a 100W 12VDC Constant Voltage power source per 118" strip. 6500K Color Temperature, UL Recognized, RoHS and CE approved.
Hide
Model
Ribbon Star Supreme, White, 118" (3m)
SKU
RL-SC-RSS-W-10
Dimensions
118"L x 0.40"W x 0.07"H
LED Quanity
3 SMDs per 0.58"
LEDs Per Strip
612 SMD LEDs
Constant Voltage DC Power
12VDC Constant Voltage
Watts
9.5W per foot
Lumens
640 lm/ft
Kelvin
6500K
Rating
Dry
Warranty Period
2 Years
Mean Well LED Power Supply Two Output 100W - 12VDC




SKU - PS-MW-100-12 View Product Page
A 100W Mean Well 12VDC LED transformer / power supply, 100-120VAC or 200-240AC input and 12VDC output through two terminals. Built in short circuit, overload, and over voltage protection make this power supply long lasting and dependable. For dry locations only. Has screw down style connections. It can be used to connect LED Modules, LED Lights, LED Light Ribbons, RGB LED lighting and other LED Lighting products. UL, RoHs, and CE approved. Can connect up to 90 one watt led lights. Only install face up or in a manner that the cooling grate faces upwards with sufficient breathing space.
LED Knob Dimmer One Channel PWM, 12-24VDC 8A




SKU - LC-OL-2DIM View Product Page
This simple LED Light Dimmer uses a knob to dim your LED lighting products. It requires 12-24VDC input to operate, can handle 1 channel up to 8A or 96W of power at 12VDC, 192W of power at 24VDC. Wires are easily secured with screw down style connections. Can be used to dim LED lights, LED modules, LED light Ribbon or for dimming pretty much any one color LED product with 12-24VDC constant voltage power requirements.
RELATED PRODUCTS