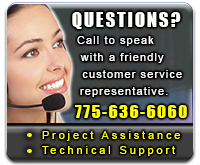 FREE SHIPPING
For Orders Over $200
Orders Shipped within Continental USA
CATEGORIES
LED INFORMATION
RGB Controller with 44 Button IR Remote, 12VDC 2A/CH
SKU: LC-LU-1RGBC-WR
This RGB Controller with 44 Button Infrared Remote is a unique RGB LED controller for use with all 12VDC LED Products offered by ECO Light LED. The Controller comes with 6 preprogrammed color cycle modes: 3 Color Jump (red, green, blue), 7 Color Jump (red, green, blue, yellow, cyan, purple, white), 3 Color Fade and 7 Color Fade, White Strobe and Auto-cycle through all 5 modes. See more
In addition to the above color cycle modes there are 20 preprogrammed single colors available at the push of a button. With 44 buttons total, including brightness up/down, speed up/ down, pause/play, power on/off and the ability to adjust color channels up and down individually giving you the means to control exactly what color you want. 12VDC only, 2A per channel (6A Max Output) 24W per channel (72 Max Output). Receiver unit has IR lead wire to allow for best Line-of-Sight positioning. Receiver unit draws power from a 5.5 x 2.1mm barrel plug connection (one female plug to 12" bare lead wires 22AWG connector included). Remote requires one CR2025 3V type battery (included).
Hide
Model
RGB Controller w/ IR Remote 12V 2A 72W
SKU
LC-LU-1RGBC-WR
Dimensions
L 2.5" X W 1.4" X H 0.9"
Type
4 Pin, 3 Loop, Common Anode
Constant Voltage DC Power
12VDC 2A per Channel Max
Watts
72W Max at 12VDC
Rating
Dry
Warranty Period
1 Year
RGB LED Signal Amplifier, 12-24VDC 4A/CH




SKU - LC-OL-1RGBA View Product Page
This RGB LED Signal Amplifier is used to add more RGB LED modules, RGB LED Ribbon or RGB LED Lights to your existing RGB LED controller and will allow the additional lights to perform the same color changes as the RGB lights that are connected to the main controller. See more

By adding this RGB Amplifier and another power supply you can add up to 144W of 12VDC or 288W of 24VDC RGB Lighting to your existing RGB lights. For Constant Voltage 12-24VDC system only, 4A per channel of power maximum thru this amplifier. For use with 4 pin, 3 loop, common anode style RGB Lighting. Input power can be connected by 5.5mm x 2.1mm barrel plug or screw down terminals. The RGB signal wires are connected by screw down type connector.

Hide
Mean Well LED Power Supply Two Output 100W - 12VDC




SKU - PS-MW-100-12 View Product Page
A 100W Mean Well 12VDC LED transformer / power supply, 100-120VAC or 200-240AC input and 12VDC output through two terminals. Built in short circuit, overload, and over voltage protection make this power supply long lasting and dependable. For dry locations only. Has screw down style connections. It can be used to connect LED Modules, LED Lights, LED Light Ribbons, RGB LED lighting and other LED Lighting products. UL, RoHs, and CE approved. Can connect up to 90 one watt led lights. Only install face up or in a manner that the cooling grate faces upwards with sufficient breathing space.
RELATED PRODUCTS