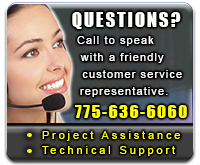 FREE SHIPPING
For Orders Over $200
Orders Shipped within Continental USA
CATEGORIES
LED INFORMATION
256 Channel DMX Lighting Controller with Computer Software, USB
SKU: LC-NL-DMX-U9
This 256 Channel DMX Control system comes with 4 different PC Software programs to help you build fully customizable lighting scenes. Use with our 3 channel DMX decoders to control up to 85 RGB LED Fixtures or 256 Single Color LED fixtures using our single channel DMX decoders. Save up to 20 different lighting scenes and play them using the shuffle buttons on the controller or use any of the external ports for relay triggering of a scene See more
This DMX control system can also control any DMX Lighting systems, Lasers, Scanning heads, fog machines and other stage lighting applications. This system can be run live via the included software and a USB connection or you can download scenes to it allowing this DMX controller to run as a stand alone unit. This controller has 8 port connections to change scenes by simple dry switches. 20k memory allows for 439 steps using 60 channels, and 1184 steps using 20 channels. If you are looking for a powerful and affordable DMX controller or you are just starting out learning about DMX control, this is the one for you. Software Disk, Manual and USB Cable included.
Hide
Model
256 Channel DMX Controller with PC Software
SKU
LC-NL-DMX-U9
Dimensions
3W" X 3.5T" X 1.5"T
Interface
mini USB / XLR 3
DC Power
5VDC
DMX Type
DMX 256 Channels
Rating
Dry
Warranty Period
1 Year
DMX Signal Cable XLR3 Male to RJ45 36"




SKU - LA-EL-DMX-CBL View Product Page
This is a DMX signal Cable for the PX24500 DMX Driver or any other DMX application requiring both XLR3 and RJ45 connections. This cable will allow you to connect to a DMX controller, that has XLR3 output plugs, and any DMX Driver or controller with RJ45 connector. 36" cable included, XLR3 Male, plug on one end and RJ45 jack on the other end.
22 Guage RGB Connection Wire, White+RGB - 26.25ft




SKU - LA-EL-RGBW-8 View Product Page
This is a roll of 26.25ft (8M) Bonded Quad RGB+W DC Connection wire 22GA. This connection wire is suitable for connecting RGB LED lighting products using DC electrical Current. This wire comes in very handy when connection RGB module, RGB Ribbon or RGB Lighting.
Signal Terminator for DMX Driver RJ45 Type




SKU - LA-EL-DMX-TM View Product Page
This is a DMX signal Terminator for use with LED DMX Drivers that use an RJ45 jack. Use the signal terminator on the DMX output of the last DMX Driver in daisy chain. This terminator is needed if you have more than 3 DMX Drivers in a series of daisy chained drivers.
Mean Well LED Power Supply, Wall Plug - 12W, 12VDC




SKU - PS-OL-12-12 View Product Page
A Mean Well brand plug-in style, 12 watt Constant Voltage LED Power Supply which is suitable for dry locations and is capable of supplying power to 11 - 1 watt led modules. It has a 5.5mm X 2.1mm Female Plug for the 12V connection. It can be used to connect LED Modules, LED Lights, LED Light Ribbons, RGB LED lighting and other LED Lighting products. One 5.5 X 2.1mm Male Barrel Jack with screw down terminals included. UL, RoHs and CE approved.
RELATED PRODUCTS