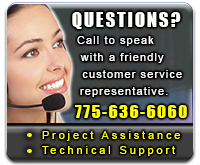 FREE SHIPPING
For Orders Over $200
Orders Shipped within Continental USA
CATEGORIES
LED INFORMATION
ES4 LED Backlight Module 4 chip- RGB
SKU: MD-BW-ES4-RGB
This LED module is a great entry-level backlight module for channel letters, halo lighting and sign lighting. This product easily conforms to circular and curved layouts. A total of four 5050 SMD chips provide ample lighting with a max power requirement of 1.44W per module. Each module can be cut anywhere on the lead wires between each module. In addition to being able to be used for sign lighting these modules are great for cove and accent lighting and for use as under-cabinet general illumination. A constant voltage DC power source is needed to power this product. The plastic ABS shell and clear epoxy coating provides limited water-resistance to moisture. Not submersible or UV proof.
Model
4 chip LED Backlight Module - RGB
SKU
MD-BW-ES4-RGB
Dimensions
1.5625" L X 1.5625" W X 0.3125" H
Module Spacing
5.3875" center to center.
Module Count
10 per 4.2 ft,
50 per 20.83 ft.
Constant Voltage DC Power
12VDC
Watts
1.4 Watts
Rating
IP65 Water-resistant
Certification
CE, RoHS
Warranty Period
1 Year
22 Guage RGB Connection Wire, Black+BGR - 26ft




SKU - RA-SC-BBGR-26 View Product Page
This is a roll of 26ft (8M) of Bonded Quad Black + B, G, R DC Connection wire 22GA. This connection wire is suitable for connecting RGB LED lighting products using DC electrical Current. This wire comes in very handy when connection RGB Ribbon, RGB Modules or RGB Lighting.
Pro RGB Controller with IR Remote, 5-24VDC 6A/CH




SKU - LC-OL-5RGBC-WR View Product Page
This Pro RGB LED Controller with 21 button IR Remote has many functions for your RGB lighting control. On the top of the controller is a 16 button control pad and RGB indicator lights. A new feature is the optional IR Sensor Extension, which allows you to put the IR sensor where you please while still having the ability to control using the built in IR sensor on top of the unit. Input power can be 5VDC, 12VDC or 24VDC (auto switching). Max power thru this controller is 90W - 5VDC, 216W - 12VDC, 432W - 24VDC.
See more

It can be used to control RGB LED flexible ribbon strips, RGB LED Modules or RGB LED Lighting. This controller is for use with 4 pin, 3 loop, common anode style RGB LED Lighting. RGB and input connections are screw down type. FEATURES: Several storage buttons to record your favorite effects, 16 brightness level adjustment, 256 color shades per color (RGB), speed and brightness changes available for each mode, pause at any time on any color. MODES: 7 static, 3 color (RGB) jumpy change (instant change to next color), 7 color jumpy change, white strobe, 3 color (RGB) fading change, 7 color fading change, Red to green crossfade, red to blue crossfade, green to blue crossfade, white fade change, cycle thru all 16 modes and RGB static dimming. Remote control requires (1) CR2025 type battery, one is included.

Hide
LED Power Supply, Wall Plug - 36W, 12VDC




SKU - PS-OL-36-12 View Product Page
A Wall plug-in style, 36 watt Constant Voltage LED Power transformer which is suitable for dry locations and is capable of supplying power to 32 - 1 watt led modules or lights. It has a 5.5mm X 2.1mm Female Plug for the 12V connection. It can be used to connect LED Modules, LED Lights, LED Light Ribbons, RGB LED lighting and other LED Lighting products. One 5.5 X 2.1mm Male Barrel Jack with screw down terminals included. UL, RoHs and CE approved.
RELATED PRODUCTS