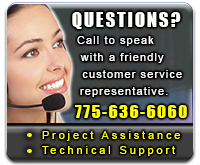 FREE SHIPPING
For Orders Over $200
Orders Shipped within Continental USA
CATEGORIES
LED INFORMATION
3 Channel 0-10V PWM Dimmer, 12-24VDC 5A/CH
SKU: LC-EU-DIM-1
*NOTE: THIS IS NOT A DIMMER FOR 0-10V LED LIGHTS*
A three channel LED PWM Dimmer for use only with 0-10V Control Signal such as a home control system or 0-10V switch. Compatible switches include Lutron Diva, part# DVTV, and the Lutron Nova, part# NTFTV, as well as Graffik Eye Systems with certain interfaces and panels including TVM Modules, or RadioTouch RF wireless control systems. Input power source must be 12-24VDC, as well as 12-24VDC output power to your three channel LED Lighting product. Three channels, 5A per channel with a maximum power of 180W at 12VDC, 360W at 24VDC. See more
For use with common anode style LED Lighting. The power supply and signal wires are connected by screw down type wire connections.
Hide
Model
3 Channel 0-10V
PWM Dimmer
SKU
LC-EU-DIM-1
Dimensions
6.5"L x 1.7"W x 1.0"H
Constant Voltage DC Power
12 - 24VDC 5A per Channel Max
Watts
12VDC - 180W
24VDC - 360W
Dimming Frequency
780 Hz
Rating
Dry
Warranty Period
1 Year
Mean Well LED Power Supply Three Output 200W - 12VDC




SKU - PS-MW-200-12 View Product Page
A Mean Well 200W 12VDC LED Power Supply / Transformer, with a selectable AC input of either 100-120VAC or 200-240AC and 12VDC output through three terminals. Simple to use screw down style terminals make for an easy and secure connection. Built in short circuit, overload, over voltage, and over heating shut down protection guards the unit from any improper use. This power supply can also withstand a 300VAC input surge for up to 5 seconds. It can be used to connect 12VDC LED Modules, LED Lights, LED Light Ribbons, RGB LED lighting and other 12VDC Constant Voltage LED Lighting products. UL, RoHs and CE approved. Can connect up to 180 one watt led lights. Only install face up or in a manner that the cooling grate faces upwards with sufficient breathing space.
Mini Digital LED Pixel Controller with RF Remote, 5-24VDC 10A




SKU - LC-LT-PXL-1 View Product Page
Our Mini LED Pixel Controller with RF Remote is a small and powerful controller that creates vibrant color changing and color chasing effects using 5-24VDC digital type LED Strip lights, modules, or pixel lights with compatible type IC chips. With 16 built in modes and the ability to change the speed, brightness, pixel length (8-360px), IC type, chasing direction, and RGB order; this controller packs tons of functionality into a small package. Enhanced functions include playback of your favorite scenes in any order that you choose. With a max output rating of 10A this controller can power no more than 50W at 5VDC, 120W at 12VDC, or 240W at 24VDC.
See Compatible IC Types

Compatible IC Types:

TM1803, TM1804, TM1809, TM1812, UCS1903, UCS1909, UCS1912, UCS2903, UCS2909, UCS2912, TLS3001, TLS3002, LPD6803, LPD1101, D705, UCS6909, UCS6912, LPD8803, LPD8806, WS2801, WS2803, WS2811, WS2812, P9813

Hide
RELATED PRODUCTS