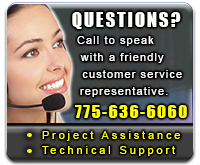 FREE SHIPPING
For Orders Over $200
Orders Shipped within Continental USA
CATEGORIES
LED INFORMATION
Mean Well LED Power Supply, Wall Plug - 12W, 12VDC
SKU: PS-OL-12-12
A Mean Well brand plug-in style, 12 watt Constant Voltage LED Power Supply which is suitable for dry locations and is capable of supplying power to 11 - 1 watt led modules. It has a 5.5mm X 2.1mm Female Plug for the 12V connection. It can be used to connect LED Modules, LED Lights, LED Light Ribbons, RGB LED lighting and other LED Lighting products. One 5.5 X 2.1mm Male Barrel Jack with screw down terminals included. UL, RoHs and CE approved.
Model
12W Wall Pluggin Power Supply
SKU
PS-OL-12-12
Dimensions
3.0" X 1.75" X 1.0"
AC Input Voltage
100 - 240VAC
Constant Voltage DC Output
12VDC / 1A
Output Watts Max
12 WATTS
Rating
Dry
Warranty Period
1 Year
LED PWM Dimmer Inline, 12-24VDC 2A




SKU - LC-OL-8DIM View Product Page
This small inline LED PWM Light Dimmer uses a knob to dim your LED lighting products and comes with barrel jacks for easy connection between led lights and your power supply. It requires 12 or 24VDC input to operate, can handle 1 channel up to 2A or 24W of power at 12VDC and 48W at 24VDC. Connections are 5.5mm X 2.1 Barrel style jacks. Can be used to dim LED lights, LED modules, LED light Ribbon or for dimming pretty much any one color LED product with 12 or 24VDC constant voltage power requirements.
Mini RGB LED Controller with RF Remote, 5-24VDC 3A/CH




SKU - LC-LF-6RGB View Product Page
Don't be fooled by the size of this 5-24 Volt Mini RGB LED Controller, it is loaded with functionality and has an RF remote range of up to 50ft. It can be used to control color effects for 5-24 Volt DC Constant Voltage RGB LED Strip Lights, RGB LED modules and RGB LED lights. This RGB LED Controller is for use with 4 pin, 3 loop cable, common anode style constant voltage RGB LED Lights. With 3A per channel output this controller can handle an astonishing 108W at 12VDC and 216W at 24VDC. Functions include 20 static colors with 5 levels of dim (minimum dim level %30), and a variety of color flashing, strobing, and fading modes with 5 levels of speed adjustment. Each RF remote is uniquely paired with its individual controller. Power is input through a 5.5 X 2.1mm male barrel connector (opposite gender not included).
RELATED PRODUCTS