LED Troubleshooting Guide
Having problems with your LED project? View our LED Troubleshooting guides for common LED installation mistakes, wiring instructions, soldering guides, DMX Control troubleshooting, RGB Control troubleshooting, or single color LED Lighting issues. Even if your a seasoned professional, following these simple steps can save time and money when trying to resolve an LED installation issue.
**NOTE: If you do not have these tools hire a professional that does.**
Using the proper tools is imperative to any person installing LED products and essential when troubleshooting LED Products. These tools are necessary to determine whether or not a product is defective or there are issues with the installation. In any instance these tools will save you time and headache when troubleshooting an LED problem.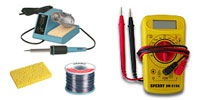 A voltage multimeter is the most important tool to have when troubleshooting and LED installation issue. This powerful tool can save you time, money, and headache by quickly establishing the source of the problem. Use this tool to test high voltage AC power, low voltage DC power, continuity, as well as voltage drop issues.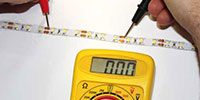 Whether you want to call them LED Power Supplies, LED Drivers, or LED Transformers, they are the driving factor behind the power of your LED Lights. There are many different types of LED Power Supplies and it is important to know what type you are using, if you are experiencing issues with your LED Power Supply go over this guide for some troubleshooting suggestions.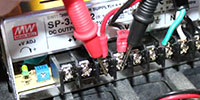 Wiring is one of the most important parts of any LED installation. A majority of LED issues that we experience come from incorrect or careless wiring. Even if you are an experienced electrician go through this guide to see the most common wiring mistakes.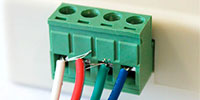 Soldering your LED Strip Lights or LED Connection wires is one of the best long-term solution for any LED installation but if done incorrectly the results can be irreversible. Read through this troubleshooting guide to see soldering techniques to avoid.